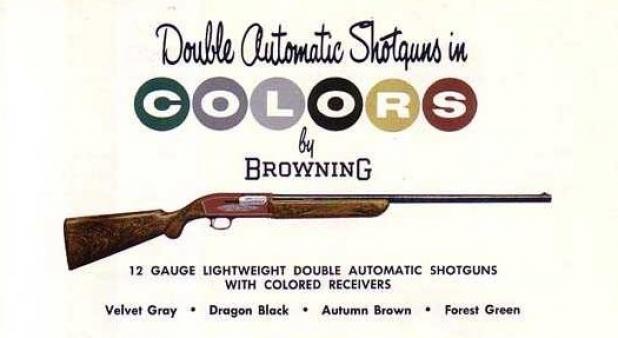 The owner's booklet is online as a PDF file. Randy Wakeman posted it several years ago, but I did not find out about it at the time. I came across it this evening while searching for something else. The factory instructions are exceedingly hard to find in printed form.
The PDF of the original manual:
http://randywakeman.com/BrowningDoubleAutoManual.pdf
Browning's Double Auto shotgun is a great favorite of mine, perhaps because it is a so bizarre: two shots (one plus one capacity), semi-automatic. There is no magazine tube. The second shell is held on the lifter. The gun will serve all the roles of a double barrel gun and is sleeker and handier. It makes sense to me, but it didn't to a lot of people. It was never one of Browning's good sellers and the design was shelved more than 40 years ago.
The gun is light, responsive, well balanced, swings easily. It might have been a big success if Sporting Clays had existed back when the gun was being made. It's just right for that kind of shooting: fast and adaptive responses to what you see.
Nice article about the gun:
http://randywakeman.com/BrowningDoubleAutoValBrowningsFinest.htm
I bought a used-excellent Twelvette model some years back but got no handbook with it, so I had to look at the NRA
Firearms Assembly
book to figure out how it worked. It's nice to read the factory manual at last. Belated thanks to Randy.