A noisy trend: .357 compacts
I notice that since November I have reported on three new .357 Magnum revolvers with SA/DA lockwork, three-inch barrels and compact frames. Kimber was first, with a thumb-cockable version of their K-6, previously produced as double action only. Then came Colt's King Cobra, the up-gunned magnumized version of the new model Cobra .38. Ruger just introduced an LCRx in three-inch .357 form.
It is a trend I approve. A gun in this general format is a very good balance of power and portability, range, and practical accuracy. It's a town-and-country gun useful for personal protection or for woods tramping.
Each of these newly introduced guns has smooth lockwork that produces lighter double-action trigger pulls than older types, another development I heartily approve. I can shoot the old school Smiths and Colts and Rugers and so on, with their heavier triggers, but less pull weight doesn't hurt anyone's shooting ability.
Not everyone will like the recoil of a small and short .357 revolver, and oh my, the noise. What a lot of people will do is load with .38 Special instead of magnum ammunition. But you have the option, if need be, of loading with full-blooded magnums and holding on tight.
Kimber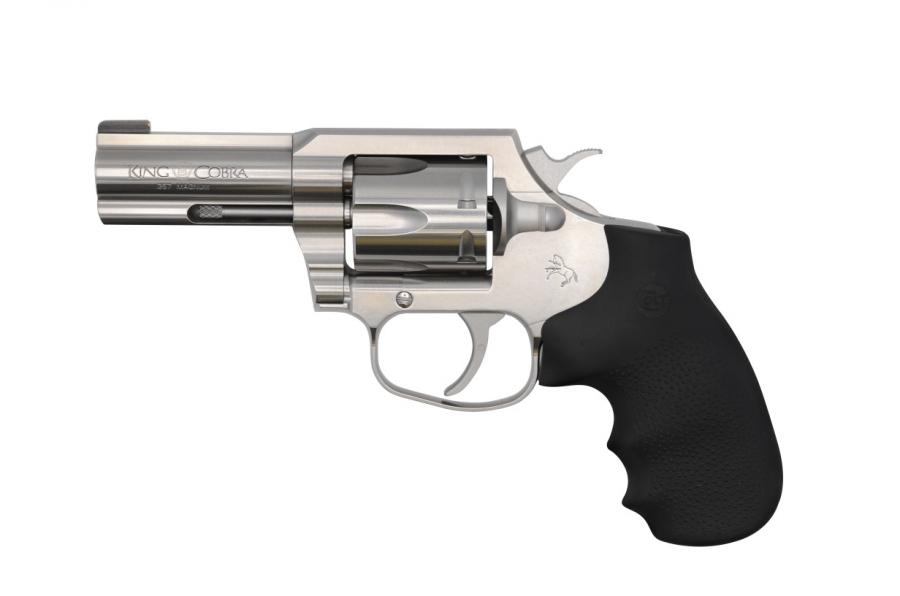 Colt
Ruger