I guessed right: New Colt King Cobra .357 Magnum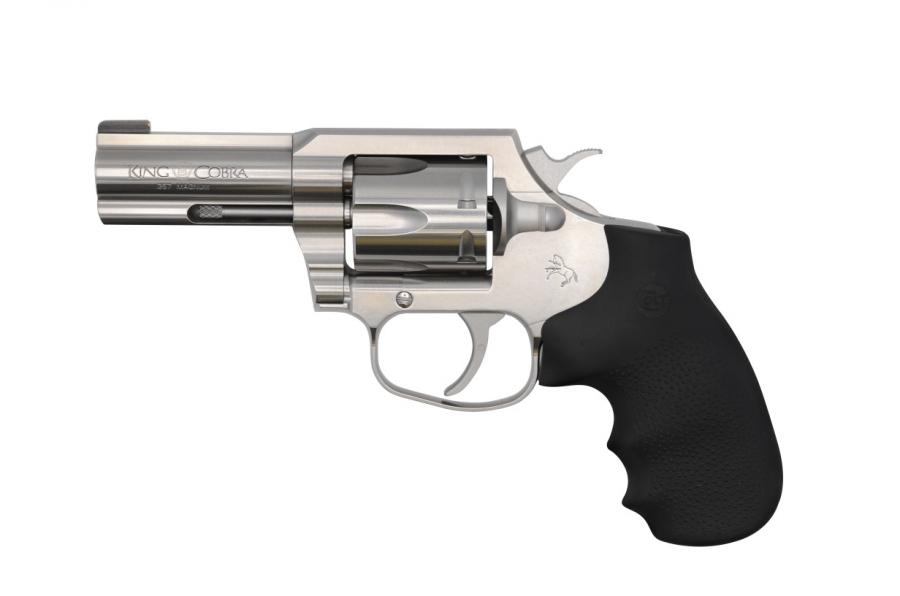 New from Colt, the .357 Magnum King Cobra, shown here. I applauded the new model Colt Cobra .38, introduced in 2017, for updating the Detective Special with a lighter DA trigger pull, a more comfortable grip frame and much better interchangeability of parts. Noticing the Cobra's strong construction, I supposed when it came out that a magnum version would be along if the basic gun sold well.
Tah-DA! I had rather hoped the magnum version would have a 3- or 3.5-inch vent-ribbed barrel and adjustable sights. Perhaps that is in the works, but what Colt has come up with is more utilitarian, with no vent rib on its 3-inch barrel. Sights are fixed but the front one can be swapped out easily.
On the web:
https://www.colt.com/series/COBRA_SERIES